NTSA in 2016 asked all car owners to register on the NTSA TIMS platform as it was where they would be offering their services going forward.
The following services will be available on the new platform
To register on the new NTSA TIMS platform, you need to do the following:
1. Go here tims.ntsa.go.ke/individualRegister and create an account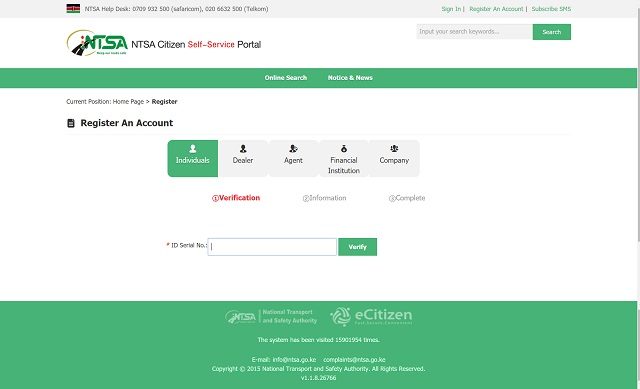 2. Add their initial details to create an account; i.e. ID Serial Number (NOT ID number), PIN Number and Mother's Maiden Name.
3. They will then need to add their occupation and phone number.
4. They will need to request a verification code by clicking on the button next to the phone number.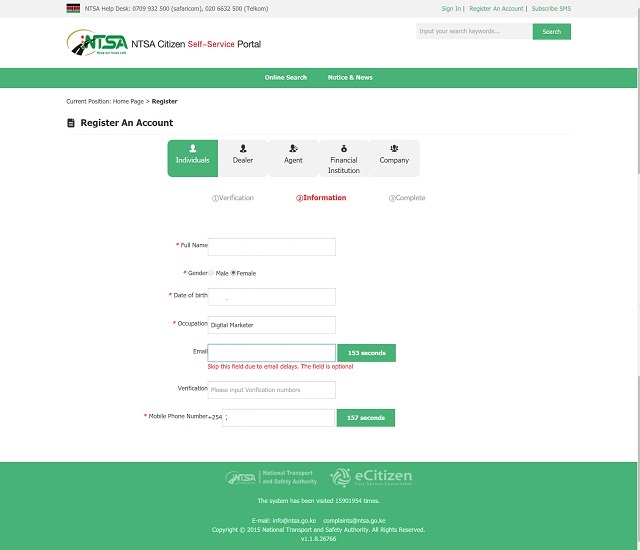 5. Once they get the code and add it on the verification tab, they will be good to go.
They can now go to tims.ntsa.go.ke/login and log in.
I cannot log in in the place written User Name/ID/No
Try and create an eCitizen account first.
I have been told to pay for the application of my driving licence online yet av been using idl which will expire on 20 June
How do I go about getting it
I CAN NOT GO ON TO OPEN AN ACCOUNT SIMPLY BECAUSE AM BEING TOLD THAT MY KRA PIN DOES NOT EXIST, I HAVE CONSULTED WITH KRA PIN CHECKER AND IT CONFIRMS MY PIN AND ITS ACTIVE, WHAT COULD BE THE PROBLEM
Can't seem to open a TIM'S Account since it requires a KRA pin which states that the pin does not exist. I contacted KRA and they said that the pin was active. Please assist
Consult NTSA