Genuine new teams are a rarity in 21st century Formula 1, as despite regular rebadging of existing operations, the challenge of building up a constructor from scratch is almost prohibitively difficult. But with the FIA keen to open a formal process for expressions of interest, there's the possibility that for the first time since 2010, multiple newcomers could join the grid in the coming years.
Four teams were granted entries as the 2010 entry expanded to 13 teams, meaning the F1 grid should have hit 26 cars for the first time since 1995. Infamously, USF1 collapsed before it ever participated in an F1 race, although Lotus Racing, Virgin and HRT made it. Or at least, they did for a time, as all had vanished by 2017.
The F1 political landscape was dramatically different back then. During the first decade of the 21st century, F1 mostly comprised manufacturer teams that drove independent teams to the brink of extinction. The OEMs invested heavily and built an enormous power base, leading to the threat of the GPMA (Grand Prix Manufacturers' Association) breakaway that was a long brandished as a weapon in the battle between the teams, F1 and the FIA.
The circumstances surrounding the new-team entries in 2010 was closely connected to the FOTA-driven breakaway threat that flared up in 2008/9. Fundamentally, this meant the courting of potential new entrants wasn't just about getting more cars onto the grid – although that became more of a priority once the global financial crisis hit – but part of the wider battleground. Aspiring to join F1 in this period wasn't just about the difficulty of financial backing and technical know-how, but also required accepting the inevitability of becoming a political football.

An application process for the 2008 season was held in 2006, with a total of 22 applications for the available dozen slots. Half of those were the existing teams, who were inevitably granted entries.
Prodrive, headed by David Richards, was awarded the 12th slot, according to FIA president Max Mosley "mainly because of its financial position, capabilities and experience". But it ultimately abandoned its 2008 entry given it was dependent on running McLaren-Mercedes machinery amid ongoing legal wranglings in F1 surrounding customer cars.
The FIA later opened a new process to take place in a rapidly-changing landscape thanks to the credit crunch and the serious economic problems that engulfed the world. Suddenly, manufacturer entries were vulnerable and the FIA needed new teams not only as a weapon to defend against breakaway threats but also as insurance to make certain it had a grid at all.
The manufacturers may have driven up budgets exponentially, but suddenly to hold onto them there was a pressing desire by Mosley in particular to find ways to cut costs, an objective that would also make F1 more appealing to new teams.
Mosley pushed for an optional budget cap, the idea being that those who competed under those rules would be given competitive benefits to offset the disadvantage of smaller budgets to allow them to compete directly with the uncapped teams. These included moveable wings, increased engine rev limits and the possibility of other technical freedoms.
Initially, £30million was the suggested figure, although when the FIA World Motor Sport Council signed off the plan in April 2009, that had risen to £40m. Considering what was being spent by teams at the time, even the increased figure was aggressive. The basic outline was similar to today's cost cap.
"From 2010, all teams will have the option to compete with cars built and operated within a stringent cost cap.
The cost cap for 2010 will be £40m per annum. This figure will cover all team expenditure except:
– Marketing and hospitality
– Renumeration for test or race drivers, including any young driver programmes
– Fines or penalties imposed by the FIA
– Engine costs (for 2010 only)
– Any expenditure which the team can demonstrate has no influence on its performance in the championship.
– Dividends (including any tax thereon) paid from profits relating to participation in the championship."
While the political fighting rumbled on with the FIA and the FOTA teams at war – Ferrari even unsuccessfully took the FIA to court arguing it wasn't given the chance to exercise its legal right to veto these rules – the new teams were wooed. While entering F1 as an independent constructor to compete against megabucks teams was unappealing, the two-tier system made it more realistic.
Eventually, FOTA (two teams had broken ranks as Williams and Force India lodged entries as budget-cap teams) relented and committed to F1 for 2010 after agreeing to formulate major cost reductions. Of course, these were not even close to making it possible to be competitive on a £40million budget, but by this point, the new teams were committed.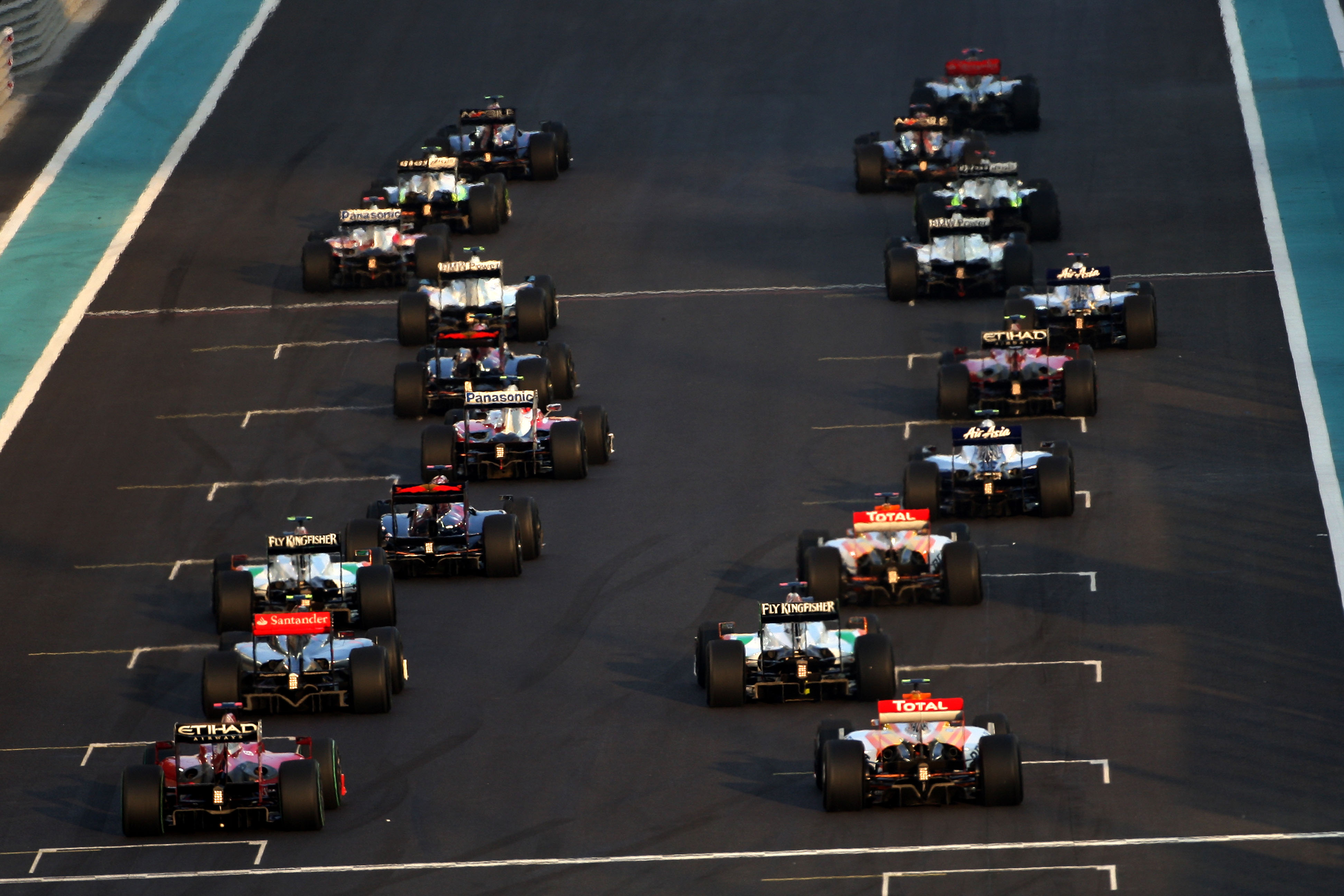 In June 2009, shortly before the FIA and the teams agreed on their truce and the breakaway threat was extinguished, the successful applications were announced. These were Campos Grand Prix, Manor Grand Prix and USF1.
This followed a process of evaluating the credibility of the 15 applicants, albeit with some of the unsuccessful aspirants critical of the system. This included Italian team N.Technology, which later launched an unsuccessful court action claiming irregularities in the selection process. All of the new teams were powered by Cosworth engines, which was building up to a return to F1 in 2010 and favoured on the basis that it had been granted the tender to supply F1's spec-engine, which was subsequently abandoned.
Among the other unsuccessful candidates that missed out were Prodrive, Lola, Epsilon Euskadi, Formtech (using the contested Brabham name) and the Litespeed Formula 3 operation's Lotus-badged bid. But the door was left open, with due diligence ongoing in case of new places becoming available.
"When the FIA opened entries for the 2010 FIA Formula 1 World Championship, it received applications from 15 potential new teams," said an FIA statement.
"All of those entries underwent a stringent due diligence process to ensure that new teams have the required level of funding, resources, experience and technical expertise to compete at the highest level of motorsport.
"Three of those teams have been confirmed for 2010 and further due diligence is currently taking place on other potential entries."
There was an added incentive for the new teams, which were to be granted $10million a season each plus guaranteed freight given they wouldn't yet be integrated into the prize money structure. This paid out only to the top 10 teams (Column 1) and those who had finished in the top 10 twice (Column 2) in the previous three seasons.
Meanwhile, the manufacturers were wavering. Honda had withdrawn at the end of 2008 (although it re-emerged as Brawn, subsequently Mercedes), with BMW announcing at the end of July 2009 that it was on the way out. In early November, Toyota confirmed it was also on the way out.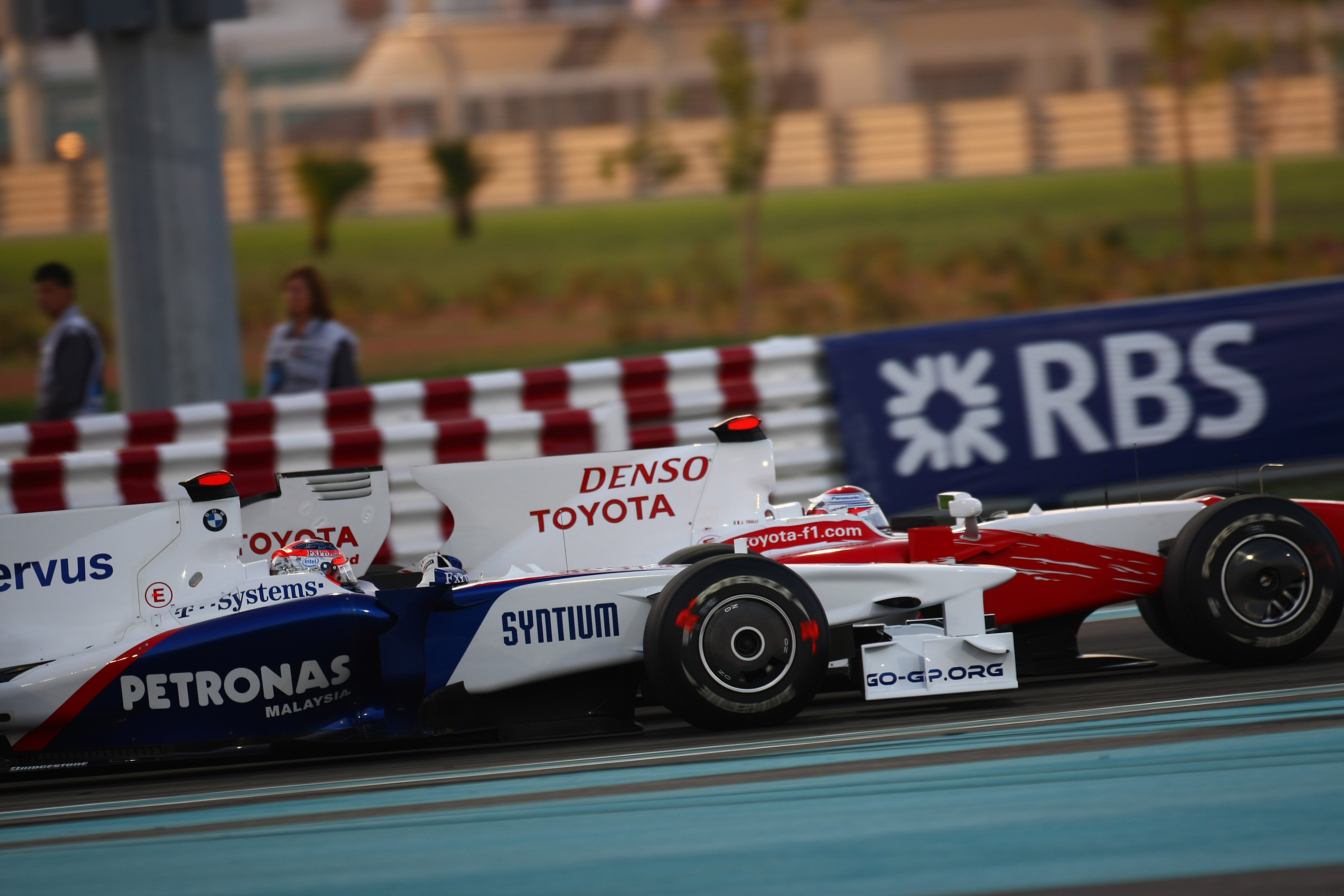 This created the conditions for an extra new team to be allowed in. The Litespeed Lotus project was on the reserve list. It already had F1 know-how attached, notably through ex-Toyota and Force India technical director Mike Gascoyne, and since missing out on the entry in June had attracted investment from Malaysia. That led to it being granted a fourth new-team entry under the ownership of entrepreneur Tony Fernandes.
While Lotus Racing effectively took Toyota's place on the grid, the fourth place was awarded in September before the Japanese manufacturer had decided to walk away. The slot Lotus Racing initially gained was actually at the expense of Sauber. BMW's withdrawal left the team searching for a new owner with the attempted takeover by Qadback Investments incomplete, it lost its place. Later, Peter Sauber took over the team he had created and it was awarded Toyota's slot.
The four new teams had their work cut out. Not only was the cost cap abandoned, something that wasn't a surprise to those in F1 given the political machinations but that wrongfooted all the newcomers, but the cost-reduction measures barely even put the handbrake on the growth in budgets. The new teams found themselves in an increasingly hostile financial environment.
USF1 was the first to fall. It had the appeal of being an American team, which was good for business, and had some eye-catching backing – notably YouTube co-founder Chad Hurley. But it never got close to completing a car, let alone making a race. Headed by sometime Ligier technical director Ken Anderson and respected journalist/former Williams team manager Peter Windsor, the team collapsed – although there was a brief, unsuccessful flirtation with resurrecting the project through American-based Cypher Group.
Another of the teams almost didn't make it. Adrian Campos's outfit was well established in the junior single-seater ranks and had financial backing from Jose Ramon Carabante, who was one of the shareholders. The team had a deal with Dallara to design, build and develop the chassis and was originally led by Campos and the experienced Daniel Audetto, who had run the Super Aguri team, as managing director.
But amid rising costs, sponsorship deals collapsed – including backing from Meta Image that led to the team's short-lived Campos Meta 1 title – and Campos parted company with the team before the season started. In February 2010, Carabante took sole ownership and a hastily-conceived operation led by Colin Kolles as team principal and Geoff Willis as technical director got the team off the ground. This was in its new form as Hispania racing, named after Carabante's Hispania Group – or HRT.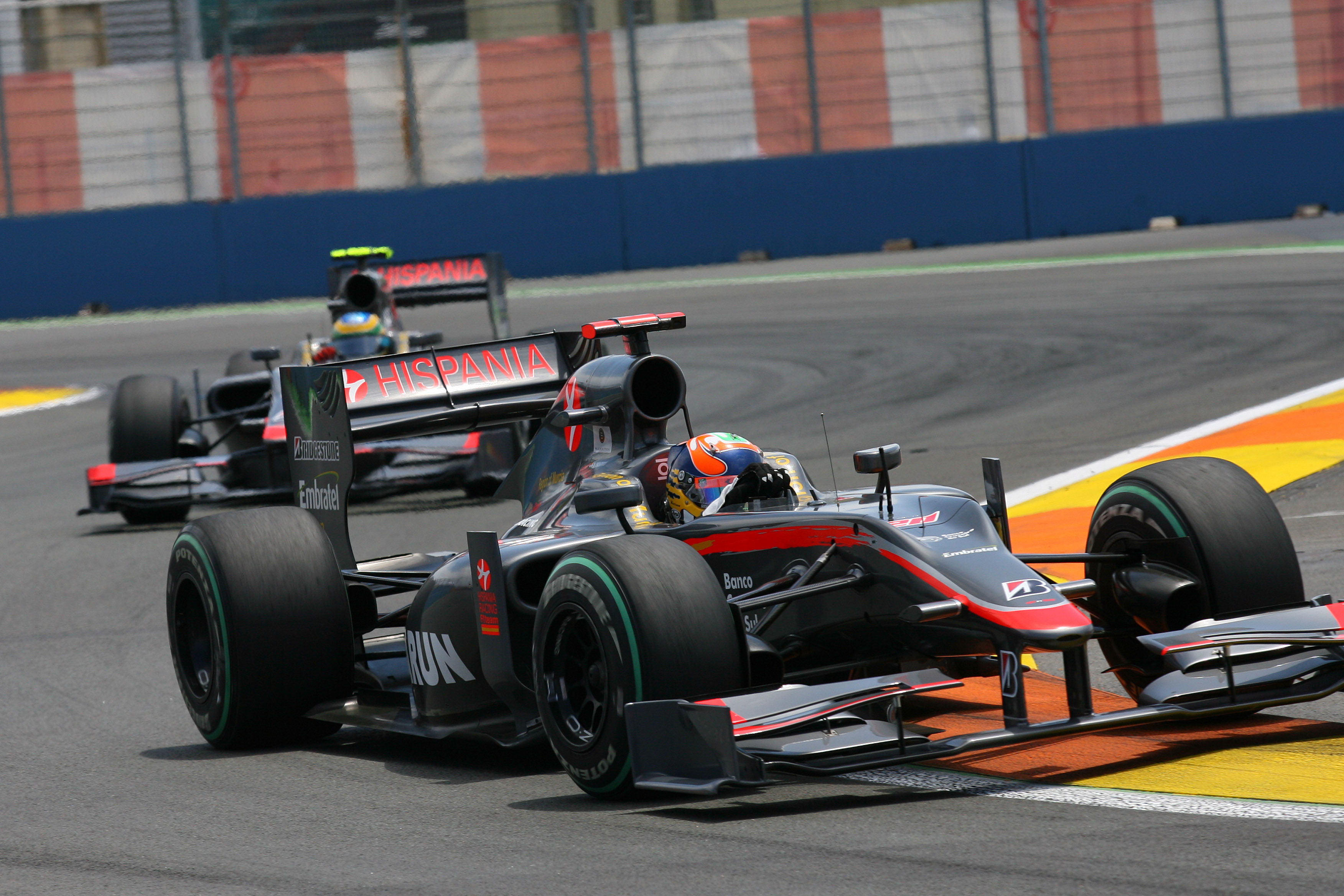 Dallara was never paid to manufacturer the significant upgrades it had designed and the team battled on for three years before it closed down. By then, it was owned by Thesan Capital, but it never scored a point and was always a hand-to-mouth operation. That it lasted as long as it did was remarkable.
Lotus Racing lasted until the end of 2014, although its early years were hindered by legal wranglings over the name. This eventually led to it being renamed Caterham after Fernandes acquired the legendary kit-car company. It was the most successful of the newcomers initially, finishing 10th in the championship both in 2010 and '11. Crucially, that qualified it for the serious prize money.
However, the team was not able to build on that, which was partly thanks to the growing costs in F1. The team had originally expected to land backing from Petronas for its first season, cash that went instead to Mercedes, so despite having worked miracles to get up and running in double-quick time and made a credible start, it was unable to push on. The team peaked in 2012, getting close to the midfield pack, but could go no further – something not helped by technical personnel upheaval and Fernandes recognising the cost/benefit equation was not favourable and starting to lose interest.
It dropped to 11th in 2013, costing around £10million of Column 1 money and putting its Column 2 cash in jeopardy if it missed the top 10 again in '14. The struggles that season led to instability, a search for new owners and, ultimately, the team dropping off the grid at the United States Grand Prix. Save for a one-race revival in the Abu Dhabi finale, that was it for the team, which had started promisingly but closed down amid acrimony with a record of zero points in 94 races.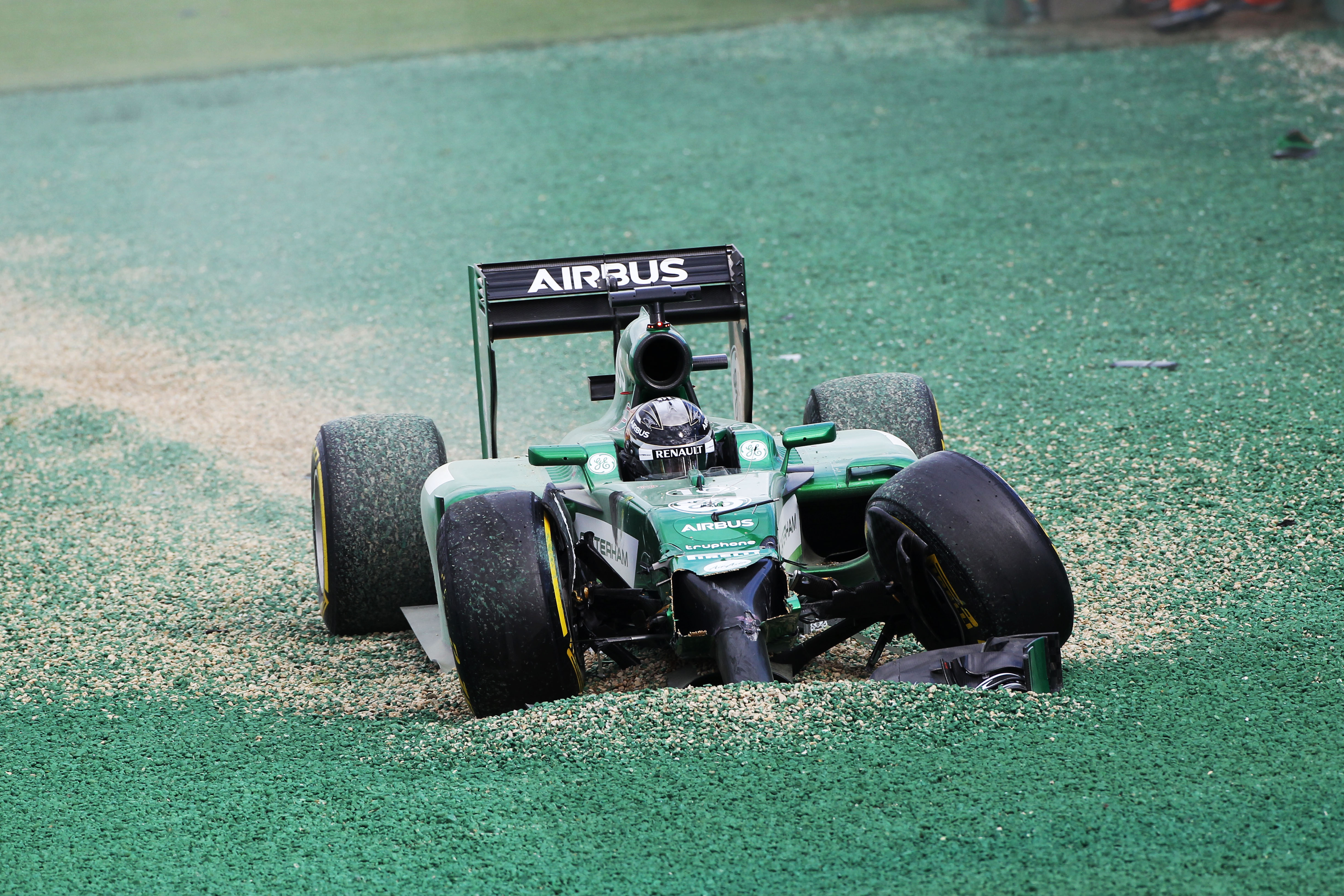 While it was the only team that was given its entry after the FIA cost cap plan was dropped, the combination of ballooning costs and the frustrations with anticipating backing from Malaysia ultimately doomed a team that at one stage looked set to establish itself firmly in F1.
The most successful of the new teams was Virgin Racing, a joint venture between Manor and Wirth Research. Its much-vaunted all-CFD design proved unsuccessful, not helped by errors such as the car initially having too small a fuel tank after a failure to read the fuel top-up regs properly, but as the team evolved it became increasingly credible.
The relationship with Wirth ended during 2011 and it aligned itself with Ferrari. That allowed it to recruit Jules Bianchi in 2013 (albeit only after initial driver Luiz Razia's sponsorship money dried up before the season started) and then score points for his battling drive to ninth at Monaco the following year. That made it the only member of the 2010 intake to score points, a feat it repeated with Pascal Wehrlein at the 2016 Austrian Grand Prix.

By then, the team had become Manor after its alliance with Russian car company Marussia ended. The team worked miracles to continue thanks to a combination of losing Marussia and the devastating loss of Bianchi after his 2014 Japanese GP accident. But this was a team with real spirit, genuine potential and strong leadership and battled on.
Ultimately, Manor was doomed by losing 10th in the constructors' championship to Sauber by the narrowest of margins in 2016. The investment secured from billionaire Stephen Fitzpatrick for 2015 was contingent on Manor achieving financial stability and qualifying for prize money was key to that. Hence, Sauber driver Felipe Nasr's brilliant ninth place in the rain-hit 2016 Brazilian Grand Prix was a body blow Manor couldn't recover from. The administrators were called in and the Manor couldn't be revived.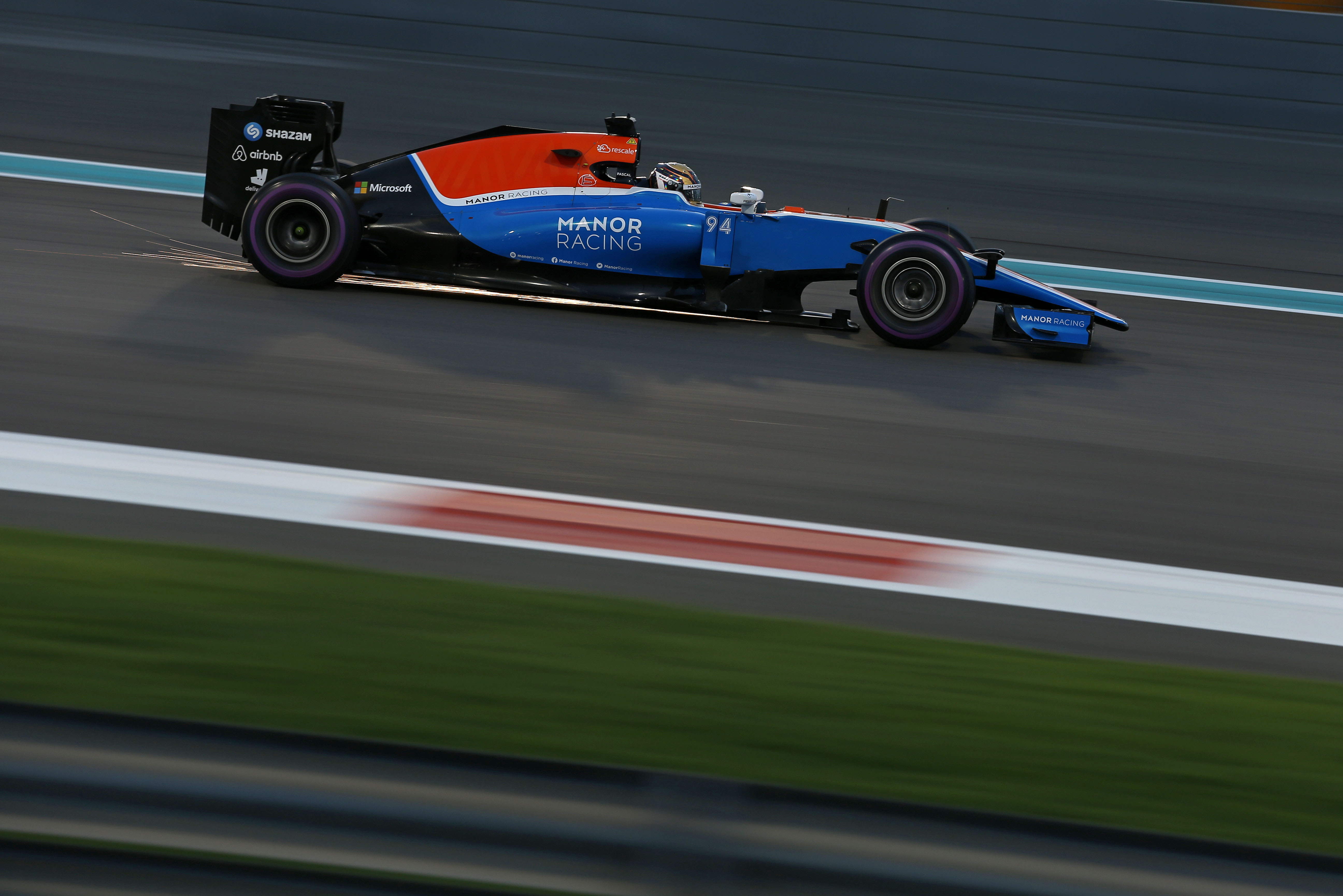 That made it the last of the 2010 influx, all of which were effectively doomed before they even started given the rising costs of F1 and the questionable economic structures, to fall.
By then, Haas had come into F1 with success those new teams could only dream of. But this was a different model, initially a customer-car team that then switched to being heavily reliant on a technical partnership with Ferrari by maximising the non-listed parts it took. While, like HRT, it formed a partnership with Dallara, it took on less of a challenge than the 2010 outfits that had to become full constructors immediately. Haas's situation didn't make it easy, but it at least made it possible.
The F1 that new aspirants, if successful, would be coming into during the 2020s is profoundly different. But the struggles of the class of 2010 are a reminder of just how difficult it is to crack F1 as an entrant.
FIA president Mohammed Ben Sulayem has expressed his surprise at "some adverse reaction" towards the Andretti Cadillac F1 project
Stoffel Vandoorne's time at McLaren was a crushing disappointment – but the rest of his CV, before and since, is that of a star. And now that former team-mate and fellow Formula E champion Nyck de Vries has been reassessed by F1, why shouldn't the same happen for Vandoorne?
If Cadillac does make it to the F1 grid with Andretti, its predecessor Ford's attempts to steer a team will serve as a phenomenally low bar to clear
The Andretti Cadillac F1 project claims it already has a "signed agreement with a power unit supplier" – but which one, and could it build its own PU one day?
Andretti's Cadillac-backed F1 effort might have gazumped other prospective F1 teams looking to become the 11th team on the grid, but Andretti's rivals are not out of the race yet
McLaren will launch its 2023 Formula 1 season on February 13
The Race started in February 2020 as a digital-only motorsport channel. Our aim is to create the best motorsport coverage that appeals to die-hard fans as well as those who are new to the sport.