Ford, the UK new car market leader by volume year-to-date (YTD), is back with a range of 0% retail offers to tempt customers to close out 2022.
Mike Hawes, Society of Motor Manufacturers and Traders (SMMT) chief executive, has said the overall market remains weak and its long-term recovery depends on "robust consumer confidence and economic stability". While retailers can only control the controllables, it's helpful to see brands step in to help assist with low APR offers, particularly at a time when interest rates are at the highest level for 14 years.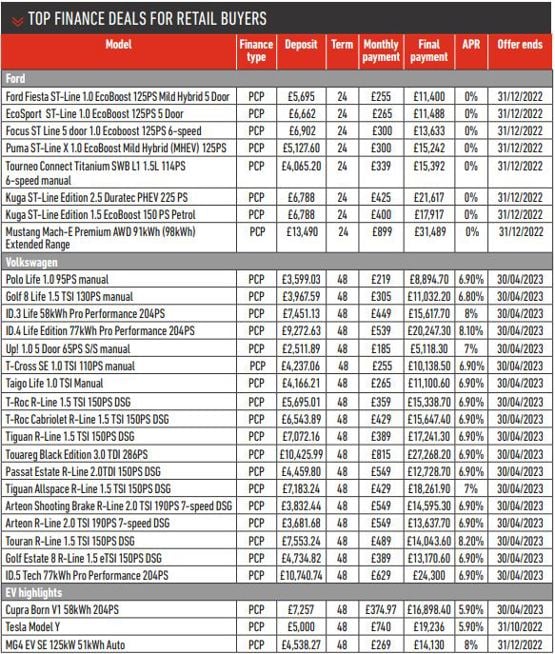 AM's finance offer compilation from Q3 showed that Ford had switched to a 4.9% APR (still relatively low) on most of its popular models, but this quarter is back to 0%. Ford has offered 0% deals for years and it's become a staple part of its offering to help customers get into a new vehicle.
The ever-popular Fiesta is just more than £250 a month and the EcoSport isn't far behind at £265. The Focus, Puma and Tourneo Connect are all available for less than £400 a month on a two year deal. That 24-month period provides a level of affordability at 0% APR at a time when customers' finances are certainly under review for large and even smaller purchases.
It should also, hopefully, provide enough time for the economic and political waters to calm somewhat before customers decide what they want to do for their next vehicle.
By contrast, Volkswagen, the second largest vehicle manufacturer in the UK by volume YTD as of September, is still offering APRs at nearly 7% on the majority of its range. The Up!, Polo and Golf are all available on offers below £305 a month, with up to £1,200 off in the form of deposit contributions.
VW is offering just more than £950 on average across its range in the form of discounting in Q4. So while APRs are high, there is still support available for dealers and consumers in the form of these deposit contributions.
The other continued headline for new cars is the role of retailers to help customers with the switch to electric vehicles (EVs). New brand Cupra has its Born EV available at £375 and this is clearly helping to establish the business as one of the fastest growing brands in the UK.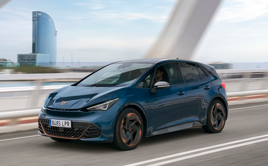 Likewise, MG is still posting solid growth in a challenging market and new models like the MG4 at just £269 a month will help many customers get into an EV for the first time in the coming months.
It's worth noting that there were no other EVs in the top selling models in the UK up to the start of Q4 other than the Tesla Model Y, which is £740 a month.
Many retailers AM has spoken to have been keen to avoid talking the market into a recession and the Model Y being so popular is a clear indication that there will always be those more insulated from higher financial pressures.
Geraldine Kilkelly, director of research and chief economist at the Finance and Leasing Association, said that while the consumer new car finance market remains subdued, motor finance is still a great solution for customers.
She said: "Despite the challenges posed by the worst inflationary environment since the 1970s, the motor finance industry remains in a strong position to continue to meet demand for the financing of car purchases in the coming months, while providing targeted support to those customers who may need it."
In this issue
Auto100: switch from premium to luxury used car sales pays off
Tight deadline for FCA Consumer Duty plan approaches
Market intel: stellar performances from value brands
Expert help is for the taking at Automotive Management in November
Our guide to technology for dealers
Have you caught up with our News Show podcasts yet?
MG4 accelerates value brand's EV offering
Read now
Freelance writer for AM, Tom Seymour has been a specialist B2B journalist covering the automotive sector for over 14 years. He started his freelance career in 2015 and currently writes for a variety of automotive, business and technology publications.
If you are not a registered user your comment will go to AM for approval before publishing. To avoid this requirement please register or login.
No comments have been made yet.
The UK's leading event for motor retailers.
A day of insightful, engaging content that Automotive Management LIVE is known for whilst enabling our audience to connect with the full range of suppliers to motor retail, learn and share industry best practice, and discuss how to prepare for the future of motor retail.
When: November 10, 2022
Where: NEC, Birmingham
​Find out what features are in this month's, and future, issues
© Bauer Consumer Media Ltd
Media House, Lynch Wood, Peterborough, PE2 6EA – Registered number 01176085
AM magazine: Newspress Awards' Automotive Business Publication of the Year 2020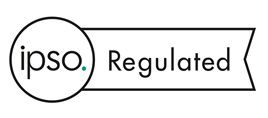 Please note: